Click to play music.
Rockport Heroes Remembered!
Number Two Of The Air Force Series Of Rockport Heroes.
A jrd Stat on 5/29/07.
Revised on 11/7/10.
Revised on 1/5/13.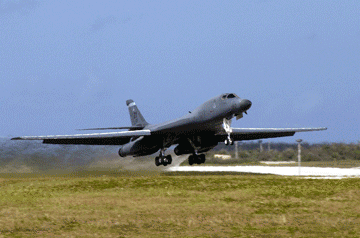 Time May Be Immortal-Soldiers Are Not!
Some Photos Furnished By Hilma.
Stat by jrd.
"Rockport Area Soldiers. Our Real Heroes"

This Military Series Is Designed To Give Honor To Those From The Rockport Area That Served Our Country. I Have Not Left Out Anyone Intentionally, As I Can Only Include Those That I Have Information About. If You Know Or Are Aware Of Anyone That I Have Not Included, Please Feel Free To Send Me Some Material And I will Include Them In The Series. Thanks.

Music is a Classic (To Me) Song Called-"Snoopy Vrs The Red Baron".

Stat by jrd.

---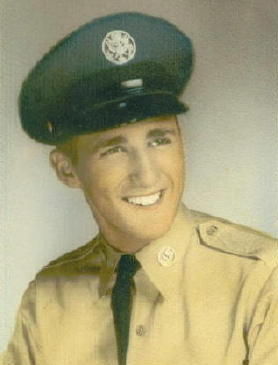 Harold R. Welborn.

The following was written by Harold and I will leave it intact.
I was a Korean Vet by time in service, but I never served in Korea. I joined the Air Force 6/4/1954 and was honorably discharged six months early 12/3/1957 after 3 1/2 years. I was let out six months early because I was going to college.

I had basic training at Lackland AFB in San Antonio, TX then went to Scott AFB at Belleville, Ill for nine months of Airborne Radio School. From Scott I was sent to England AFB in Alexandria, LA. I arrived at England AFB about the end of July in 1955 and learned right away that we were being deployed to Europe as a NATO commitment for 6 or more months. When we arrived in Chaumont France we had 24 F-86 Sabre jet fighter bombers to keep in the air to protect Europe. They weren't in real good shape, but a few days later we had all 24 in the air for a fly over the base during a parade we were in to welcome us to France. We stayed in Europe for seven months; while there we had our planes to two French bases and 6 weeks in Germany to relieve another squadron so they could all go back to the States for the holidays. In 1955 Europe was still recovering from the WWII only 10 years before. The French communists wanted us out. The Germans already loved us. In Munich Germany there was rubble still all over town from our bombing. The main train station had several holes in the roof over the incoming trains from bombing, but they were shaping up. We got to see a few Nazi concentration camps which were about as they were at the end of the war.

When our tour was over in April, we were ordered to bring all of the old F-86s home for the Air National Guard. That was interesting. The fighters could only fly about 500 miles at one hop. We stopped in Scotland; Iceland; Greenland; Newfoundland; and Maine. Those of us in maintenance were in three large transport planes with men and spare parts. Some stops we worked all night to have them ready the next morning for the pilots to depart on time. We set an Air Force record for time in moving 24 planes at once between Europe and the US. The deployment to Europe was the highlight of my hitch.

After that I was sent to 12-15 air bases near Army Forts, so we could participate in Army maneuvers providing close air support for Army ground troops. When we returned to the states we received new F-100 Fighter Bombers which were capable of delivering Nuclear weapons where they were necessary. For the Army support we only used 500 lb bombs, napalm, rockets and machine guns.

I didn't want to reenlist, as I had college plans by then, but it was a great 3 1/2 years and I earned the Education GI Bill which was a real help in getting me through college. I have always been proud of my service to my country and thankful both for the experiences and the benefits I received.

Harold Welborn

ps Jerry - This is a bit wordy, but it is a great part of my life. I was fun, exciting, and educational.


---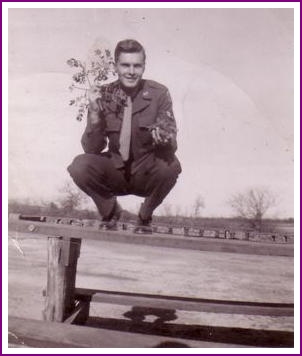 Freeman "TeaBo" Jones.

Freeman Jones was a 1948 graduate of Rockport High School. He and his wife Anne now live in a small town near Dallas, Texas. Actually, they have a farm with a small lake for fishing for their grandkids. I do not have very much information about Freeman's military service to his country. About all that I know is that Freeman was in the Air Force and was stationed in England for a period of time. If and when I learn more, I will revise this page. Come on friends and relatives of Freeman, give me some information.



If you are at this point, thanks for reading and being patient. I do enjoy playing with this type script and to have one read and look at what I have come up with is just an extra bonus. This type endeavor certainly gives an old retiree something to do and especially on a cool, wintry day. Anyway, hope you have enjoyed the "Soldier Series". The series is not over, but it has slowed. I have run out of pictures and write-ups and without them, I have no material to continue.

May this New Year bring a truce for all military conflicts and may the "Peace Keepers" settle any problems between nations. May our fighting men and women never be involved in the "in-fighting" within other nations. May true Peace be within out grips.
---



Click On Name Below To Reply.
j. r. durham