---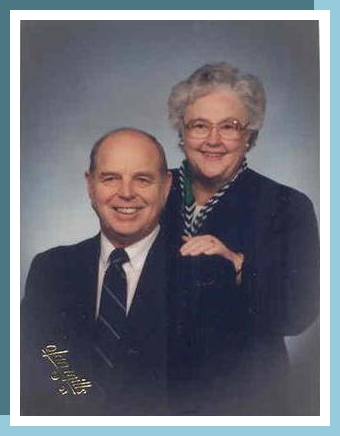 Elizabeth Ann Barnard.

Picture of Mr. and Mrs. Billy Burden.

The following was written by Ann. Thanks Ann.

In 1950, Billy and I were married. He died in July , 1999 after having cancer for 13 years.

We have three children, David, lives in Madisonville, KY with his wife Rosemary. Meggi Hunt lives in Hartford with husband Larry. Lorri Pile in Owensboro with husband Paul. We have 6 grandchildren from ages 24 to 13. The five youngest are still in school.

I live in the house we built in 1952 on Highway 1245. I teach a Sunday School Class in my church. I like to read, do needlework and quilt. It is easy to stay busy. I am blessed.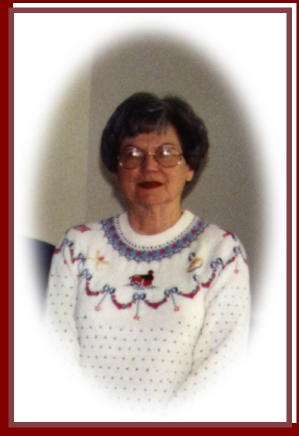 Patricia Ann Render.

Picture and write-up supplied by Pat. Thanks Pat.

In 1954 I received a Bachelors Degree in Business Administration from Ky. Wesleyan College. We were the first graduating class after the college moved to Owensboro. I worked part time for an Attorney while in College. After graduation I taught one year in Larue County and one year at Centertown School. In 1963 I received a Masters Degree in Counseling and Guidance. I was offered a position as a counselor with Fayette County Schools. After six years of subbing and 30 years at Station High School as a counselor I decided to retire. Those were the best years of my life.

Now my free time is spent volunteering at the KY Horse Park, lunching and shopping with friends, gardening and walking my four legged friend, Jose'. My daughter, Deborah, who is a teacher, and I spend summers traveling.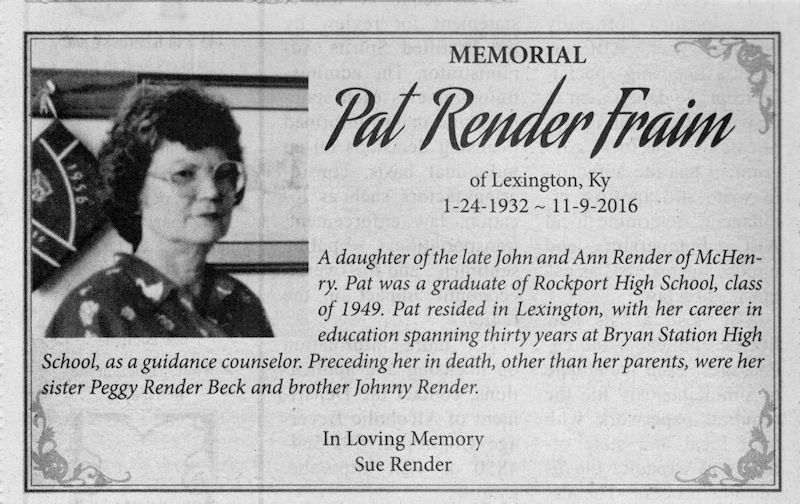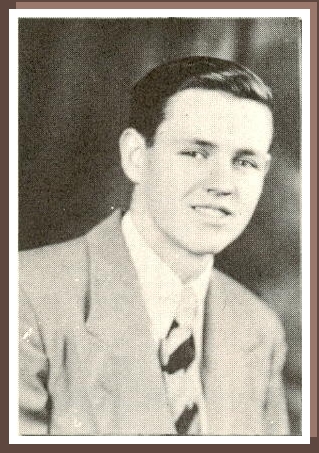 James Albert Laymon.
James Albert Laymon was born at Rockport, Kentucky, April 28, 1930 and was the grandson of Mrs. W. T. Jessie. He started to school in Leitchfield at the age of seven and enrolled at Rockport in the second grade in 1938. He planned to study engineering after he graduated. Jimmy's whereabouts, since he graduated in 1949, is mostly unknown to his classmates and to the people in this area that I have talked to. Seems that he has been married more than once, but other than that, information about him is sparse.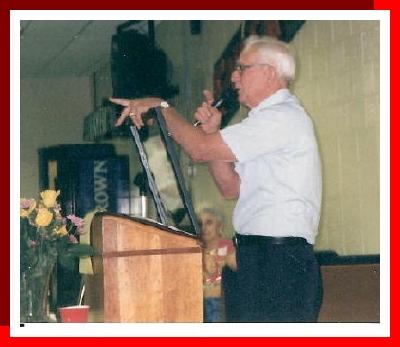 Billy Sam Drake.

Billy Sam joined the Air Force just out of High School. After serving his country, he came back to the Ohio County area to settle. He married Wilma Ruth Curtis and found work with Young Lumber Company in Beaver Dam. The two of them moved to Beaver Dam and raised a son. Billy Sam worked for Young Lumber Company all of his life and probably still does on a part time basis. He and Ruth lived in Beaver Dam during this period of time, but after their son opened a Heating and Air Conditioning Service, in Morgantown, they moved to Morgantown to be with their grandchildren. Ruth worked in the Heating and Air Conditioning business with her son. The place of business is called Quality Supply Company. Look them up if you have a few spare minutes when in Morgantown.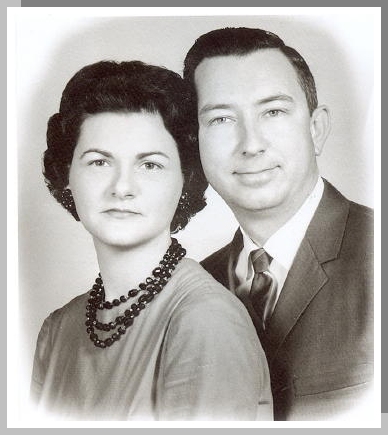 Shelby Fred Robinson
Fred Robinson was a member of the 1949 Class and after graduating, went to Evansville, Indiana. In time he became President of the Whirlpool Credit union. He married Jean Kirby and their marriage produced two children, a boy and a girl. The family made their home in Evansville, Indiana.
Obituary From The Evansville Paper.
Shelby Fred Robinson, 50, of 1817 North Thomas Avenue, Evansville, died at his home Monday afternoon, September 7, 1981 of a heart attack while mowing his lawn. He was born February 18, 1931 at McHenry, son of Shelby and Ava Rowe Robinson. He was a member of the Church of Christ, Evansville, and manager of a Federal Savings on Highway 41.
Survivors include his wife, Jean Kirby Robinson, Evansville; one son, Timmy, student at Freed-Hardeman College, Henderson, Tenn.; one daughter, Tammy, at home; three sisters and several nieces and nephews.
The body is at Ziemer Funeral Home, Evansville, where funeral arrangements had not been made at press time.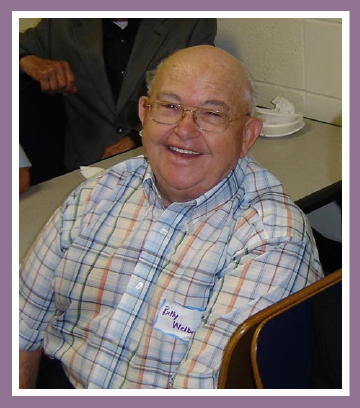 Billy Gene Welborn.
Photo of Billy Welborn taken by jrd at the 2006 Rockport Reunion.
Billy Gene was born and raised in Rockport and he and his wife raised a family where he grew up. At age forty-one, he and his wife moved to Twin Hills Subdivision in Beaver Dam. During the period of time when he was in Rockport, he was very active in the Rockport Baptist Church and was teaching Sunday School while still in his teens. He held about every church position available working up to the superintendent. He was a very active, young deacon there and served until he moved to Beaver Dam.
Billy applied for a job with Peabody Coal Company, Ken Mine, just out of high school, and was given work. He was just eighteen years old when he started his coal mining career and worked there until he retired. He worked for Ken Mine for almost forty-five years. Billy Jean married Anne Lee Nelson and that marriage produced one daughter. Shelia Welborn Killough and her husband have one daughter, Leah. She is Billy Gene's only grandchild. Billy Gene is now a widower and still living in Twin Hills in Beaver Dam.
Obituary from Owensboro-Messenger Paper on 4/24/17: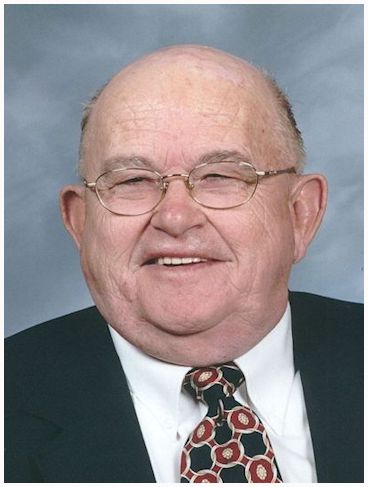 Billy Gene Welborn.

BEAVER DAM -- Billy Gene Welborn, 86, of Beaver Dam went to be with the Lord Saturday, April 22, 2017, at Owensboro Health Regional Hospital surrounded by his family. He was born April 11, 1931, in Rockport to the late Herbert and Louise Devine Welborn. Billy was a Christian man and a member of Beaver Dam Baptist Church, where he studied with the Baracca Sunday School Class. He was employed by Peabody Coal Company at Ken Surface Mine from December 1949 until retirement in January 1993. During his time at the mine he ran a BUCYRUS ERIE 61R Drill. On June 26, 1954, Billy married his loving wife of 42 years, Anna Lee Nelson Welborn.

Mr. Welborn was also preceded in death by his wife, Anna Lee Welborn; sister, Betty Kiper; niece, Cheri Kiper; and grandmother, Iva Nichols.

Survivors include his daughter, Sheila Ann (Jerry) Killough of Hartford; brother, Fred (Doris) Welborn of Beaver Dam; granddaughter, Leah Michele (Eric) Garner of Owensboro; and two grandchildren, Gatlin Matthew and Bella Faith Garner. Funeral services will be held at 11 a.m. Tuesday at William L. Danks Funeral Home with the Rev. John Cashion, Dr. Glenn Armstrong, and the Rev. Doug King officiating. Burial will follow in Sunnyside Cemetery in Beaver Dam. Friends may visit with Mr. Welborn's family from 4 to 8 p.m. Monday and 9 a.m. until the time of the service on Tuesday at the funeral home.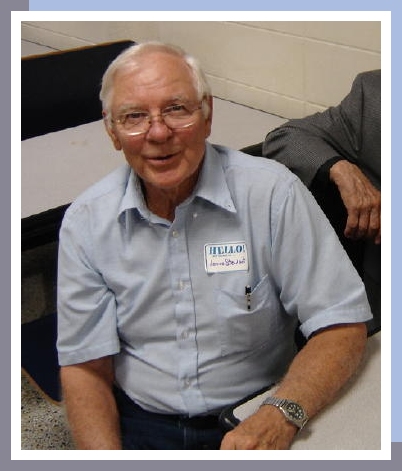 James Lloyd Stewart.
Photo of Jim Stewart taken by jrd at the 2006 Rockport Reunion.
The following write-up was done by Hilma A. Stewart. Thanks Hilma.

James L. Stewart graduated from RHS in 1949. In the fall of 1949 he enrolled at Western Kentucky University, where along with his studies, he joined the ROTC. This was the time frame of the Korean War and the draft was still in effect. In the mail, came to brother Glen, greetings from Uncle Sam, then a few days later the same Uncle sent the same type letter to James (Jim). The two brothers, not wanting to serve in the Army, enlisted in the Navy and were told that they could stay together and were given consecutive serial numbers. They completed "Boot" camp at Camp Pendleton in San Diego CA and reported to a base in Norfolk VA. They were then assigned to an ammo ship, the USS Mazama, and were given a destination in Japan. Jim was assigned to the Radar Room and that was also his battle station. While en route the ship developed problems and was sent back to San Diego. Glen became ill and was sent home and Jim was then sent back to Norfolk. While on duty in Norfolk, Jim fell some 35 feet to the ground, injuring his foot and ankle. The injury was severe and bad enough for a medical discharge.

On Jim's return to Rockport, he discovered that employment conditions were very bad. He joined his brothers, Buck and Glen as a construction electrician. From his first job in Michigan, the three brothers continued this line of work for about fifteen years. They worked in many states and on many construction sites. During this time frame Jim married his schoolmate, Hilma Lou Ashton. In 1964 Jim acquired a job with Peabody Coal Company, Sinclair Mines. This mines had signed a long term contract to furnish coal for the new TVA plant. The mines closed in 1986 and Jim retired.

Jim always enjoyed hunting all game, however his great interest is in the making and taking part in the shoots of precision rifle matches. These activities have taken him to many states where he has found many hours of pleasure. He holds many trophies he has won over the many years he has been in this sport.
James L. "Jim" Stewart. Obituary from Owensboro Messenger-Inquirer-9/30/14.

Rockport, KY.-James L. "Jim" Stewart, 82, of Rockport, Ky., died Monday, Sept. 29, 2014, at Dawson Health and Rehab in Dawson Springs. Jim was born in Echols to the late Loften and Mary Jane Fulkerson Stewart. He worked at Sinclair Surface Mine as an electrician for 20 years, he worked as an electrician for traveling construction 13 years, he was a member of UMWA Local 1342, a member of IBEW for 60 years and was a lifelong member of Pond Run Baptist Church. He was preceded in death by his brother Duane "Bucky" Stewart.

Survivors include his wife of 60 years, Hilma Ashton Stewart; a brother, Glenn (Coleen Hoskins) Stewart, of Rockport; several nieces, nephews and cousins; caregivers Betty and Larry Lindsey and Dolly West.

Services are at 2 p.m. Wednesday at Bevil Bros. Funeral Home in Beaver Dam with Brother Alton Crowe officiating. Entombment will be in Pond Run Cemetery in Echols, with military honors being presented by the Ohio County Honor Guard. Visitation will be from 10 a.m. to 2 p.m. Wednesday at the funeral home. The family requests expressions of sympathy take the form of contributions to Pond Run Cemetery. Envelopes will be available at the funeral home. Condolences may be sent to bevilbrosfuneralhomes.com.





Home

See you.....
jrd